Wednesday, April 1st, 2009 by Dr Malcolm Crowe |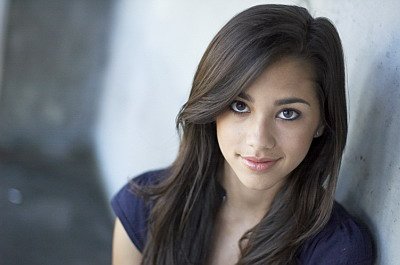 According to Seychelle Gabriel's IMDb Resume, the young actress has landed the part of Princess Yue in M. Night Shyamalan's The Last Airbender. You might recognize the relatively unknown actress if you saw last year's comic-book adaptation The Spirit, in which she played the younger version of Eva Mendes' character, Sand.
This news is definitely not official yet, but we have a good feeling it might stick. Seychelle Gabriel has had minor on screen parts on TV shows like Zoey 101, and The Tonight Show with Jay Leno. She is a talented singer, but has managed to find her way in front of the camera as an actress. Stay tuned for more.
5 Responses to "Seychelle Gabriel is Princess Yue?"